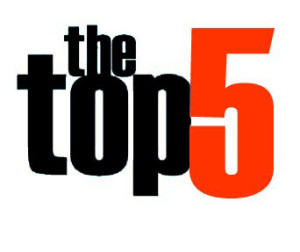 Until recently web accessibility and compliance was often found to be complicated, time-consuming, tedious and expensive. Here are our Top 5 Considerations when vetting accessibility approaches and solutions to maximize results while minimizing cost and disruption.
Top 5 Considerations when Vetting Accessibility Solutions
1. How valuable is your team's time? This is perhaps the biggest hidden cost NOT identified by most firms. Think about all the meetings, strategy sessions discussions over design changes you had in your last redesign. Will this be different? There are several different approaches to web accessibility. We look at alternatives and identify the least disruptive ones for your team allowing them to do what they do best.
2. What are the license fees? There are a lot of great tools on the market all with varying license fees. But the one that fits now may not be your best bet as your needs change. Our independent approach puts you first and enables us to re-evaluate contracts as they come up for renewal finding the best tools for your changing needs.
3. Where are you in the re-design cycle? If you recently launched a new site can you emotionally go through all the painstaking meetings regarding the UX and conversion paths? What are the alternatives? We work with clients all the time implementing solutions that can alter the experience (and the design) for only those with visual impairments eliminating the need to change the overall design yet improve the UX for those that need it.
4. What is the cost of ongoing monitoring? We have found that this is not talked about enough by other agencies. Our services typically include active monitoring to check content as you create it, remediating issues for you so that you can move quickly and still be in compliance.
5. What are the additional benefits?  Aside from compliance and accessibility being the right thing to do, having an accessible website will open up your marketing efforts to a wider audience. As marketers, we are always looking to expand our reach.  Those with disabilities are an under-served community with needs just like the rest of us.
Digital Echo is an independent agency with an expanded offering of the top solutions on the market. We have researched and vetted the contenders and have partnered with companies like Audioeye, Monsido, and Siteimprove to name a few. We work with clients to understand their specific needs so that we can identify and implement the tool that best solves the problem for you.
Need Budget numbers? We can help by providing information and estimates on various approaches.