PDF Accessibility Services
to Make Documents
508 Compliant.
Our Process is Fast, Easy and Cost Effective.
Let Us Show You How.
keyboard_arrow_leftPrevious
Nextkeyboard_arrow_right
Digital Echo is the trusted partner for many forward thinking marketing agencies, companies, educational and government institutions for PDF Document Accessibility and achieving ADA compliance and Section 508 compliance. We leverage our speed and expertise in PDF remediation to ensure you have a fully accessible PDF and are in full compliance.
Cost Effective
Outsourcing to Digital Echo saves organizations time and money by enabling the proper allocation of resources and avoiding the costs associated with training and hiring more staff.
Guaranteed Compliance
Digital Echo's team follows strict remediation guidelines and quality assurance procedures like WCAG and PDF/UA to ensure that all documents are compliant with Section 508, HHS, AB 434 and the ADA.
Fast Delivery
Digital Echo operates with speed and agility, ensuring the timely delivery of documents. This enables organizations to meet project deadlines while ensuring full compliance with conformance standards.
All Formats
Digital Echo works with a variety of file types such as PDFs, Word and PPT, and InDesign files to name a few. We can even create source files that generate compliant PDFs without the need for remediation.
Scalability
Digital Echo can easily scale its services to meet the demands of any organization, whether you have a small one off project or a large library of documents and forms that need to be made accessible and compliant.
Sanity
Unless you are remediating documents daily, it becomes challenging and frustrating to acquire the expertise and efficiency required to make the process faster and more cost-effective than outsourcing.
Step 1

How it Starts
Crazy fast proactive communication

Determine scope, pricing and relationship

Delivery of Documents to Digital Echo
Step 2

PDF Remediation
Review and correct the file structure

Create Tagged PDF:

Headings

List elements

Table structure

Link structure

Proper Reading order

Alternate text

Form elements
Step 3

Validation and Quality Control
Step 4

Compliance and Delivery
Generate compliance reports

Deliver documents and corresponding compliance reports

We are at our best as a trusted partner by serving your ongoing accessibility needs
Reviews From Our Amazing Accessibility Clients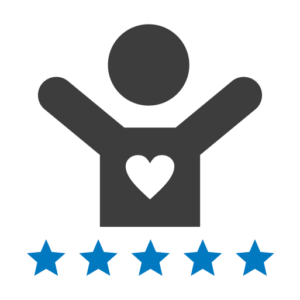 Document Compliance and Accessibility Solutions
Digital Echo works with forward thinking organizations on inclusion and accessibility for those with disabilities. An organization can not be truly inclusive without being accessible to all. Our PDF Accessibility Services are part of our larger offering of document remediation and compliance as well as web accessibility and assistive tools. We look to maintain long lasting relationships and secure these through personalized, value-driven services. Our clients look for our expert analysis and remediation services to ensure their compliance with 508, WCAG and PDF/UA standards.