508 Compliance Services
to Ensure Your Documents
are Accessible.
Our Process is Fast, Easy and Cost Effective.
Let Us Show You How.
keyboard_arrow_leftPrevious
Nextkeyboard_arrow_right
Digital Echo is CPACC Certified and is the trusted partner for many forward thinking marketing agencies, companies, educational and government institutions. We leverage our speed and expertise to ensure your documents are fully accessible and meet 508 Compliance requirements.
Our Process to Make PDFs Accessible and Ensure 508 Compliance
Step 1

Hello
Crazy fast proactive communication

Determine scope, pricing and relationship

Delivery of Documents to Digital Echo
Step 2

Document Remediation
Review and correct the file structure

Create Tagged PDF:

Headings

List elements

Table structure

Link structure

Proper Reading order

Alternate text

Form elements

Review, verify and fix script functionality
Step 3

Validation and Quality Control
Validate with Adobe Acrobat Checker

Manually Test using JAWS, NVDA, and VoiceOver

Validate section 508 Compliance

Validate PDF/UA compliance

Validate WCAG compliance
Step 4

Guaranteed Compliance and Delivery
Generate compliance reports

Deliver documents and corresponding compliance reports

We are at our best as a trusted partner by serving your ongoing accessibility needs

What is Compliance and What are Standards?

When we talk about compliance we are talking about Section 508 Compliance, The Americans with Disabilities Act (ADA) or other international laws.  These laws set the legal parameters to ensure that the content we create on websites and in digital documents like PDFs is accessible and can be used by all individuals including those with impairments. 
To achieve compliance we follow standards to make a document accessible.  The two most common standards are PDF/UA and WCAG both with the same goal of universal readability by computer technologies, including assistive technologies. While similar they are not identical but by incorporating you can achieve 508 compliance or compliance with other laws. 

508 Compliance
PDF/UA Standards

WCAG Standards

ADA Compliance
Reviews From Our Amazing Clients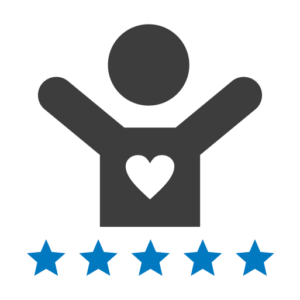 Document Compliance and Accessibility Solutions
Digital Echo works with forward thinking organizations on inclusion and accessibility for those with disabilities. An organization can not be truly inclusive without being accessible to all. Our PDF Accessibility Services are part of our larger offering of document remediation and compliance as well as web accessibility and assistive tools. We look to maintain long lasting relationships and secure these through personalized, value-driven services. Our clients look for our expert analysis and remediation services to ensure their compliance with 508, WCAG and PDF/UA standards.