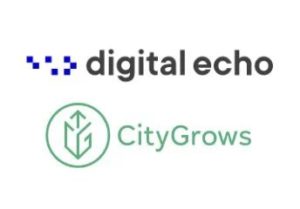 Charleston, SC: CityGrows and Digital Echo are proud to announce a new partnership, created to provide complete document transformation and accessibility solutions for our clients.  The partnership will provide a holistic approach that provides affordable, automated, digital workflow options for local governments to replace their ADA non-compliant PDF forms as well as complete remediation and training solutions to ensure their other documents comply with accessibility standards.
Digital Echo-CityGrows Partnership to Improve Accessibility
Digital accessibility is a core tenet of inclusive organizations and is essential to effective government. Services and information must be available to all residents. Unfortunately, most PDF documents and forms, even if fillable, are not accessible to people with disabilities. As legal challenges related to web accessibility exponentially increase, more governments are being proactive and replacing problematic PDFs.
"We haven't seen a workflow automation or online forms tool that is as comprehensive, government-specific, or as affordable as CityGrows," said John Mulvey, CPACC, Digital Echo Founder. "We're excited to share it as part of our recommended strategies to improve accessibility.
Catherine Geanuracos, CityGrows' CEO stated, "We are really excited to work with Digital Echo to bring more permits, licenses, and forms online for local governments. Their focus on inclusion and equality is really in line with our core values. Also, their in-house expertise and manner of working with clients is second to none.  When governments transition from PDF forms to automated, digital CityGrows workflows, they see increased compliance, revenue, and improved efficiency, as well as accessibility gains."
Digital Echo
Digital Echo is a purpose-driven enterprise working with forward thinking organizations on inclusion and accessibility for those with impairments and disabilities. We have expertise across the board, not only with document accessibility/remediation but also web accessibility and assistive tools as well as online education. We look to maintain long lasting relationships and secure these through personalized, value-driven services. We are Independent and offer a variety of solutions so that we can truly recommend and leverage the best options and approaches for our clients. www.digitalecho.io
CityGrows 
CityGrows is the workflow automation platform for government. Our transparent, accessible shared SaaS platform helps non-technical government staff build and customize digital services. Governments across the country are digitizing permits, licenses, and online payments and providing 24/7 constituent services with CityGrows. We increase revenue, efficiency, and satisfaction for our partner governments. Our low-cost subscription plans and payment processing fees make us accessible to any size of government, and enable marketing-driven sales. We're transforming government, one workflow at a time. Learn more: https://citygro.ws/
Contact:
Catherine Geanuracos, CityGrows
415.235.7240
John Mulvey, Digital Echo
843.224.7009