Monsido delivers the insights needed to save time and optimize your digital presence. Our intuitive platform helps to address and fix issues like Web Accessibility, Quality Assurance, Content Policies and much more. Manage all of your websites, products and staff with just one easy-to-use tool.
ADA
Comliance

at a Glance
Streamlines ADA Compliance
Automated solution that audits and enables batch processing of fixes
Track Your Accessibility Compliance Progress
You can easily track your accessibility compliance and see your site improve with every issue you fix.
Semi-Automated Remediation Process
The Digital Echo Team can take the wheel from here, providing the resources to remediate accessibility issues on your site.
Continually Auditing
Continuous monitoring to ensure continual compliance
Accessibility & Compliance

Complete Web Governance Solution
Automated Auditing
Semi-automated remediation
Address Web Accessibility issues such as missing alt attributes and improperly used HTML header elements
Achieve ADA and WCAG compliance by adhering to web accessibility standards
Optimize & Collaborate
Compliance Solution for Teams and Individuals
Repair Quality Assurance errors like broken links, broken images, and misspellings
Customize your own rules for words
Update specific text used across your website in bulk
Monitor Up-time
Content Optimization

Ongoing Quality Assurance and Time-saving Error Detection
Finds SEO errors so you can fix them and improve your ranking
Track Compliance By Priority
Highlight SEO Errors Visually On Your Website
See which areas of your website are doing well and where you need to improve your site.
Multi-Disciplined Approach
Monitor website performance for Quality Assurance, SEO, and Accessibility
Automated Auditing
Provides a constantly updated dashboard to identify areas needing remediation
Batch Processing of select Accessibility Errors
Remediate select errors through the page correct tool, fixing issues across multiple pages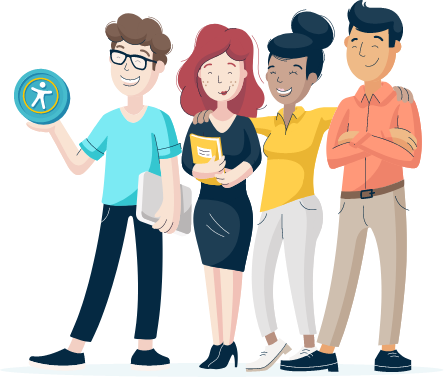 CMS Integrations
Integrations to Sitecore, Umbraco, Drupal, WordPress and Joomla speed up the remediation process
Content Policies
Create policies for content editors to to govern the creation of accessible content
Continual Monitoring
Set monitoring schedules or run an impromptu audit to check website performance